Shane Ó Mearáin founded Soma Creative in

1 5 3 2

7 7 8 9 0 4 5 0

3 6 8 2 9 1

8 9 7 8 5 2 4 0 2

We keep our team neat and nimble but can quickly gear up for those bigger projects by calling on some of the most accomplished freelance professionals operating in our field. Our core creative services offering includes graphic design, branding and motion graphics video . None of them exist in isolation, however, and we pride ourselves on working seamlessly as a team to deliver effective design and creative campaigns for our clients. Whether it's a new brand identity, a suite of marketing collateral or an online campaign, we've got the talent to develop effective and innovative solutions – with no exceptions and no excuses. We're kind of old-fashioned when it comes to that sort of thing. We're very curious by nature, and thoroughly enjoy learning about different businesses. It is important for us to fully understand your business, and you'll find that we ask an awful lot of questions at the outset – but it's all part of establishing a really great working relationship. As to how we do business, we are transparent in how we charge and what we charge for. So there'll never be any nasty surprises – and you'll always know how we're putting your marketing budget to work for you. The bottom line – If you're an Irish business with a strong product or service, we should be talking to each other. Today is good for us, so why not pick up the phone and see what we can do for you? We promise you won't regret it.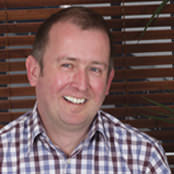 Shane Ó Mearáin
Managing Director
Shane Ó Mearáin has been working in the design and advertising industry since 1990. In the late 90s, he spent some time working with global agencies in Sydney, Australia. In Ireland, he worked as a studio manager in Arks advertising. In 2002, he co-founded Catalyst DNA where he managed VIVAS Health, Aviva Health, Ecocem, Greenstar and Motivation Weight Management. In 2012 he set up Soma Creative to to focus on expert graphic design and creative services for business owners and their marketing teams. Shane holds a BA from UCD and an MSc in Marketing and Analytics from TUD.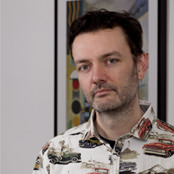 Martin Gleeson
Art Director
Martin's got over 20 years experience as an Art Director in various creative fields including advertising, direct mail, digital, branding, packaging and illustration. After studying Design Communications at Dun Laoghaire Institute of Art, Design & Technology, he started out as a junior designer, eventually becoming the Creative Director of two digital agencies in Sydney (Spike Wireless, and WSA Online). He's also worked at both Saatchi's and Ogilvy and freelanced at a host of other famous names. He spent a year lecturing in design and has also notched up more than his fair share of awards along the way.
---
---
Have a project?
It'll cost you nothing to talk to us
before your next major project.
Get in touch
+353 87 266 9777
shane@somacreative.ie